Defend Democracy works to defend and strengthen democracy against foreign, domestic and technological threats. We are delighted to hold a high-level Transatlantic Democracy Dialogue.
Democracy is under pressure worldwide. For years, there has been democratic backsliding: a qualitative decline in the essential elements of healthy democracies. Even established democracies like the U.S., the UK, Canada and EU member states are not immune to the erosion of democracy. Protecting, strengthening and supporting democracy at home and abroad starts with getting our own house in order. We must "prove democracy works" at home not just because we want the best form of government to deliver for our people, but also if we want to be credible abroad.
Defend Democracy has therefore launched a Transatlantic Democracy Dialogue, bringing together high-level democracy stakeholders from across the Transatlantic region. The invitation-only gatherings aim to revitalise what brings Transatlantic allies together: our shared values. The working meetings contribute to protecting, strengthening and supporting democracies' values (democracy, rule of law, and human rights, including press freedom), both at home and abroad.
Defend Democracy has been working transatlantically from its informal start on 8 November 2017. We are grateful that our project Transatlantic Democracy Dialogue is supported by the U.S. Mission to the EU.
The first Transatlantic Democracy Dialogue (November 2021) was about democratic backsliding; our input was shared with the Summit for Democracy.
The second Transatlantic Democracy Dialogue (April 2022) was about how Ukraine and the Belarus opposition are on the frontline of the fight for freedom and democracy.
The third Transatlantic Democracy Dialogue (June 2022) was about hybrid threats and increasing societal resilience, especially in the context of Russia's war on Ukraine, freedom and democracy.
The fourth Transatlantic Democracy Dialogue (September 2022) was about countering corruption as part of defending democracy. We had the honour to be joined by the President of the European Parliament.
The fifth Transatlantic Democracy Dialogue (December 2022) was about the link between democracy and security. On the menu: foreign interference and 'Defence of Democracy'.
The sixth Transatlantic Democracy Dialogue (March 2023) was about digital platforms and democracy. Speakers were Vice-President Vera Jourova and Rapporteur Christel Schaldemose.
The seventh Transatlantic Democracy Dialogue (June 2023) was about democratic Russia. Speakers were Evgenia Kara-Murza and Natalia Arno.
We look forward to many more productive meetings that not only strengthen democracy, but also the bond between its allies.
"The Transatlantic alliance can only be as strong as it is united, and can only be united to the extent that it sees itself as connected by common values."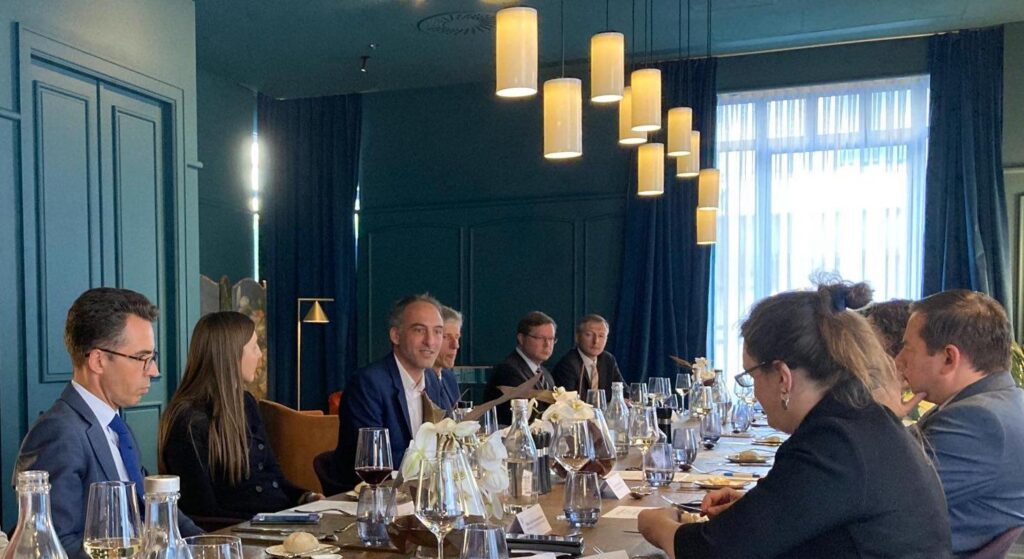 ---