Defend Democracy: What?
Defend Democracy is an independent, nonpartisan, nonprofit civil society organisation. Our mission is to defend and strengthen democracy against foreign, domestic and technological threats. Defend Democracy is registered as a nonprofit foundation in The Hague, the international city of peace, justice and security. We work transatlantically: most of our day-to-day work is done in Brussels and Washington DC.
Defend Democracy: How?
Defend Democracy works at the intersection of freedom, security and technology. To achieve our mission, we operate on the front-line: building awareness, shaping advocacy and taking action. In particular, we contribute to greater civil resilience against hybrid threats to democracy.
Our projects range from convening high-level democracy stakeholders, to advocating for the regulation of Big Tech and fixing the information disorder, to community building for democracy defenders, and from exposing organised information manipulation, to training practitioners how to handle disinformation and other harmful information activities.
Defend Democracy: Why?
Democracy is under pressure worldwide, even in countries where we took it for granted. For years, there has been:
1) foreign interference in our democracies
2) democratic backsliding (qualitative decline in the essential elements of healthy democracies)
3) technological threats to democracy
Unfortunately, governments and other stakeholders in established democracies are doing too little to defend democracy against foreign interference, to prevent the erosion of democracy "at home", and to protect our democracy from technological threats. Worse, few are grasping that these threats are interconnected and are reinforcing each other.
Because countries fail in their duty to defend democracy against foreign, domestic and technological threats to democracy, Defend Democracy steps into the breach. Not as the umpteenth think-tank that publishes policy reports, but as a do-tank that gets to work. Not only do we encourage citizens, governments and their alliances to defend democracy against what we call hybrid threats to democracy, but as a civil society actor we also help them do it.
"Defend Democracy!" is a call to action to governments, lawmakers and institutions, and a name that invites everyone to join us in being active citizens.
Defend Democracy: Who?
Team
Founder and Executive Director Alice Stollmeyer has a solid background in 'Science, technology and society'. After her PhD research Alice founded her own consultancy and specialised in EU public affairs, strategic communications and digital advocacy. Alice now leads Defend Democracy and works on issues related to democracy, security, technology and geopolitics.
Senior Advisor Jonathan Hill has 25 years' experience in political communications. He was speech-writer to the President of the European Commission, and Chief of Staff to the Commissioner for Education and Culture. Jonathan advises Defend Democracy on communications strategy.
Community Manager Angela Lowe is a community engagement and social impact specialist. She enjoys building cross-sectorial partnerships and multi-stakeholder strategic engagements. Angela is passionate about diversity, equity and inclusion and she aims to translate those values into her daily work.
Supervisory Board (generously offering their time in a personal capacity)
Chair Pepijn Gerrits is currently Programs Director at Oxfam Novib. Previously, he was Executive Director of the Netherlands Helsinki Committee (NHC) and Head of Programmes at the Netherlands Institute for Multiparty Democracy (NIMD). Throughout his career, Pepijn has specialised in issues around democracy, rule of law, human rights and organisational development.
Secretary Michiel van Hulten is currently Director of Transparency International EU. He is a former Dutch Labour Party MEP (1999-2004) and party chairman (2005-2007). Throughout his career, Michiel has specialised in issues around democracy, transparency, accountability and citizenship.
Portfolio holder Finance & Organisation Senna Bouteba is helping organisations like Defend Democracy bloom. She is strong on development and finance of social entrepreneurship, social projects, diversity & inclusion. Throughout her career, she has helped others to contribute to a better society.
Governance
Defend Democracy has a two-tier governance structure: a Board and a Supervisory Board. The roles and tasks of each of its bodies are laid out in the organisation's statutes. The Board is in charge of the day to day governance and management of the nonprofit organisation. It also has the responsibility for directing and implementing its programs. The Board is monitored by an independent Supervisory Board and assisted by advisors on long-term policies and strategy.
The day to day work of Defend Democracy is led by its founder and Executive Director, Alice Stollmeyer. She is currently the only member of the Board, in accordance with Dutch law and the 'Code Goed Bestuur voor Goede Doelen' (Code of Good Management for Charities, also known as the 'Code-Wijffels'). The Executive Director is tasked to represent, manage and govern the nonprofit organisation; develop, implement and report on its annual and multi-annual plans and report on financial management; prepare the annual state of accounts and ensure its sustainability. The execution of the Executive Director's tasks is monitored by the independent Supervisory Board.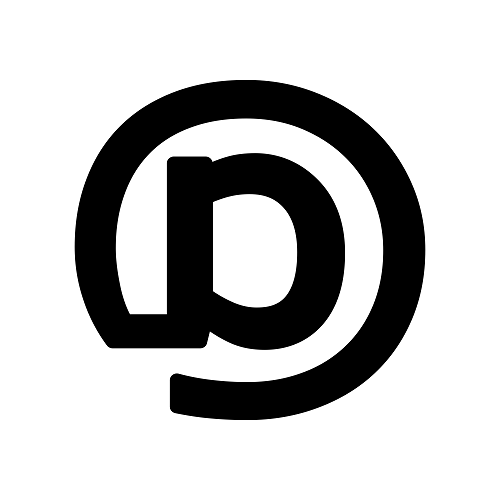 Defend Democracy is a nonprofit foundation registered as Stichting Defend Democracy under Dutch law in The Netherlands.
Dutch Chamber of Commerce (KvK): 77749901
Dutch fiscal number (RSIN): 8611.25.605
EU Transparency Register: 656334937846-80